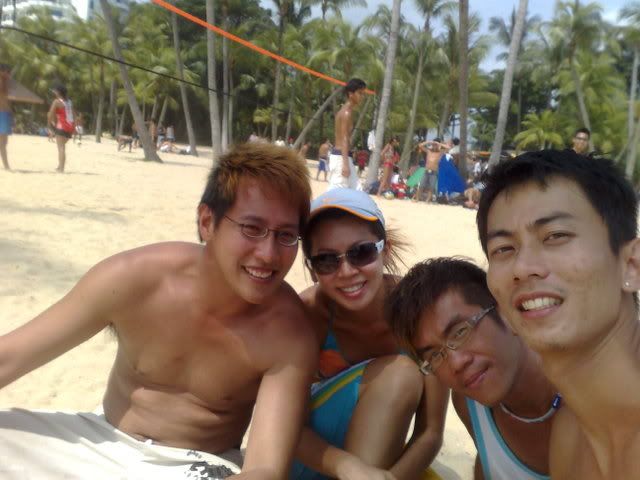 Though was out in the qualifying, but had a great deal of fun and elatively satified with teh performance.
Maybe its a pity that in most Vball matches, only 1 team from each pool gets into the quarters/semis and thereon.
Its really Luck and skills.
every points counts.
Still, the second set was the best fight.
Against a team of local intl Beach Vball professionals, we still managed a 12 -15, with a 2 points lead in the middle before losing steam.
Damn shocked when you get to block down their powerful spikes, one after another.
So shiok to see the opponent 'helpless' expression..
Still, we lost.
Better chances next time...
Passion re-kindled...
=)